Here you find the new products in our webshop!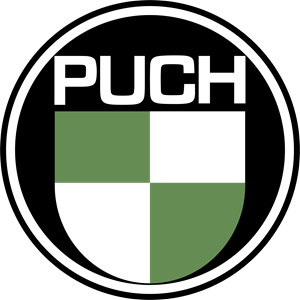 Here you will find the new items in our webshop. New Puch parts, accessories, universal products, etc. We receive new products every day!
Didn't find your part or do you have questions about a part? Contact us for a quick answer!
Star Rim 17 Inch Red 17 x 1.35 Fast Arrow Puch Maxi

Star Rim 17 Inch Red 17 x 1.35 Fast Arrow Puch Maxi

∙ Star Rim (6 Spokes)
∙ 17 Inch / 1.35 wide,17x1.35.
∙ Gloss Red.
∙ New production rims.
∙ Good Quality 6 star wheel!
∙ Fast Arrow Sport-1!
∙ A…

€ 71,95

Straight cut gear set Race Kickstart Puch e50

Straight cut gear set Race Kickstart Puch e50

∙ Straight cut gear set.
∙ Kickstart engine model.
∙ Model with bearing bush.

Benefits of straight cut gears:

∙ Less wear (Bearings / Shim washers)
∙ Less resistance (More…

€ 269,00

Taillight Original! Puch Maxi P1

Taillight Original! Puch Maxi P1

∙ Rearlight / Rear light.
∙ Original Puch part! (N.O.S)

Suitable for:

∙ Puch Maxi P1 Models.

€ 59,95

Mudguard rear side White Original! Puch Maxi P1 / Z-Two

Mudguard rear side White Original! Puch Maxi P1 / Z-Two

∙ Rear replacement mudguard / fender.
∙ White.
∙ Original Puch part!
∙ N.O.S, New Old Stock part!

Measurements:

∙ Total length: 510mm.
∙ Total Circumference:…

€ 99,00

Ignition lock 2 metal keys Puch Monza / Grandprix / Etc

Ignition lock 2 metal keys Puch Monza / Grandprix / Etc

∙ Ignition lock.
∙ 8 Poles.
∙ With 2 metal keys.
∙ With 3 positions: ignition off, ignition on, ignition and also lighting on.

Suitable for:

∙ Puch Monza.
∙…

€ 15,90

Clamp set handlebar M7 Orange Powdercoated Puch Maxi

Clamp set handlebar M7 Orange Powdercoated Puch Maxi

∙ Handlebar mounting clamps / brackets.
∙ Aluminium.
∙ Fits only with M7 handlebar clamp bolts.
∙ Orange Powdercoated.
∙ 2 Pieces.

Suitable for:

∙ Puch Maxi…

€ 18,50

Clamp set handlebar M7 Gold Powdercoated Puch Maxi

Clamp set handlebar M7 Gold Powdercoated Puch Maxi

∙ Handlebar mounting clamps / brackets.
∙ Aluminium.
∙ Fits only with M7 handlebar clamp bolts.
∙ Gold Powdercoated.
∙ 2 Pieces.

Suitable for:

∙ Puch Maxi Modellen…

€ 18,50

Clamp set handlebar M7 Yellow Powdercoated Puch Maxi

Clamp set handlebar M7 Yellow Powdercoated Puch Maxi

∙ Handlebar mounting clamps / brackets.
∙ Aluminium.
∙ Fits only with M7 handlebar clamp bolts.
∙ Yellow Powdercoated.
∙ 2 Pieces.

Suitable for:

∙ Puch Maxi…

€ 18,50

Clamp set handlebar M7 Purple Powdercoated Puch Maxi

Clamp set handlebar M7 Purple Powdercoated Puch Maxi

∙ Handlebar mounting clamps / brackets.
∙ Aluminium.
∙ Fits only with M7 handlebar clamp bolts.
∙ Purple Powdercoated.
∙ 2 Pieces.

Suitable for:

∙ Puch Maxi…

€ 18,50

OFFER!

OFFER!

Cable Clutch / Start Mint Green Puch Maxi

Cable Clutch / Start Mint Green Puch Maxi

∙ Clutch / Start cable.
∙ Mint / Celeste Green.
∙ Complete and ready for installation!
∙ Cable required to start your Puch Maxi.

Measurements:

∙ Length outer cable: 96cm.
∙…

€ 6,95

OFFER!

Cable set Mint Green complete 4-Pieces Puch Maxi

Cable set Mint Green complete 4-Pieces Puch Maxi

∙ Cable set.
∙ Mint / Celeste Green.
∙ Complete cable set for your Puch Maxi!
∙ 4 Pieces.

Complete set with:

∙ Throttle cable.
∙ Clutch cable.
∙ Front brake…

€ 32,80 € 29,95

OFFER!

Cable set Brown complete 4-Pieces Puch Maxi

Cable set Brown complete 4-Pieces Puch Maxi

∙ Cable set.
∙ Brown.
∙ Complete cable set for your Puch Maxi!
∙ 4 Pieces.

Complete set with:

∙ Throttle cable.
∙ Clutch cable.
∙ Front brake cable.
∙ Rear brake…

€ 32,80 € 29,95

OFFER!

Cable set White complete 4-Pieces Puch Maxi

Cable set White complete 4-Pieces Puch Maxi

∙ Cable set.
∙ White.
∙ Complete cable set for your Puch Maxi!
∙ 4 Pieces.

Complete set with:

∙ Throttle cable.
∙ Clutch cable.
∙ Front brake cable.
∙ Rear brake…

€ 32,80

OFFER!

Cable set Blue complete 4-Pieces Puch Maxi

Cable set Blue complete 4-Pieces Puch Maxi

∙ Cable set.
∙ Blue.
∙ Complete cable set for your Puch Maxi!
∙ 4 Pieces.

Complete set with:

∙ Throttle cable.
∙ Clutch cable.
∙ Front brake cable.
∙ Rear brake…

€ 32,80 € 29,95

Cable Throttle Silver Braided Puch Maxi

Cable Throttle Silver Braided Puch Maxi

∙ Throttle cable.
∙ Silver Braided.
∙ Complete and ready for installation!
∙ Cable mounted to throttle lever and carburetor.

Measurements:

∙ Length Outer cable: 97cm.
∙ Length…

€ 8,95

Cable Throttle Silver Smoke Braided Puch Maxi

Cable Throttle Silver Smoke Braided Puch Maxi

∙ Throttle cable.
∙ Silver Smoke Braided.
∙ Complete and ready for installation!
∙ Cable mounted to throttle lever and carburetor.

Measurements:

∙ Length Outer cable:…

€ 8,95

Front fork as Original Puch Magnum X

Front fork as Original Puch Magnum X

∙ Front fork.
∙ Complete!
∙ Model as Original.
∙ With speedometer bracket.
∙ Silver / Black.

Measurements:

∙ Total length: 585mm.
∙ Length front fork triple tree frame tube:…

€ 225,95

Cable Brake Rear side Mint Green Puch Maxi

Cable Brake Rear side Mint Green Puch Maxi

∙ Rear brake cable.
∙ Mint / Celeste Green.
∙ Complete and ready for installation!
∙ Cable mounted to brake lever and brake torque plate.

Measurements:

∙ Length outer cable:…

€ 8,95

Cable Brake Front side Mint Green Puch Maxi

Cable Brake Front side Mint Green Puch Maxi

∙ Front brake cable.
∙ Mint / Celeste Green.
∙ Complete and ready for installation!
∙ Cable mounted to brake lever and brake torque plate.

Measurements:

∙ Length outer…

€ 7,95

Cable Throttle Mint Green Puch Maxi

Cable Throttle Mint Green Puch Maxi

∙ Throttle cable.
∙ Mint / Celeste Green.
∙ Complete and ready for installation!
∙ Cable mounted to throttle lever and carburetor.

Measurements:

∙ Length Outer cable: 97cm.
∙…

€ 8,95

Cable Clutch / Start Yellow Puch Maxi

Cable Clutch / Start Yellow Puch Maxi

∙ Clutch / Start cable.
∙ Yellow.
∙ Complete and ready for installation!
∙ Cable required to start your Puch Maxi.

Measurements:

∙ Length outer cable: 96cm.
∙ Length inner…

€ 6,95

Cable Clutch / Start Neon Yellow Puch Maxi

Cable Clutch / Start Neon Yellow Puch Maxi

∙ Clutch / Start cable.
∙ Neon Yellow.
∙ Complete and ready for installation!
∙ Cable required to start your Puch Maxi.

Measurements:

∙ Length outer cable: 96cm.
∙ Length…

€ 6,95

Cable Clutch / Start Neon Orange Puch Maxi

Cable Clutch / Start Neon Orange Puch Maxi

∙ Clutch / Start cable.
∙ Neon Orange.
∙ Complete and ready for installation!
∙ Cable required to start your Puch Maxi.

Measurements:

∙ Length outer cable: 96cm.
∙ Length…

€ 6,95

Cable Clutch / Start Neon Green Puch Maxi

Cable Clutch / Start Neon Green Puch Maxi

∙ Clutch / Start cable.
∙ Neon Green.
∙ Complete and ready for installation!
∙ Cable required to start your Puch Maxi.

Measurements:

∙ Length outer cable: 96cm.
∙ Length…

€ 6,95

Cable Clutch / Start White Puch Maxi

Cable Clutch / Start White Puch Maxi

∙ Clutch / Start cable.
∙ White.
∙ Complete and ready for installation!
∙ Cable required to start your Puch Maxi.

Measurements:

∙ Length outer cable: 96cm.
∙ Length inner cable:…

€ 6,95

Cable Clutch / Start Brown Puch Maxi

Cable Clutch / Start Brown Puch Maxi

∙ Clutch / Start cable.
∙ Brown.
∙ Complete and ready for installation!
∙ Cable required to start your Puch Maxi.

Measurements:

∙ Length outer cable: 96cm.
∙ Length inner cable:…

€ 6,95

Cable Clutch / Start Orange Puch Maxi

Cable Clutch / Start Orange Puch Maxi

∙ Clutch / Start cable.
∙ Orange.
∙ Complete and ready for installation!
∙ Cable required to start your Puch Maxi.

Measurements:

∙ Length outer cable: 96cm.
∙ Length inner…

€ 6,95

Cable Clutch / Start Orange Puch Maxi

Cable Clutch / Start Orange Puch Maxi

∙ Clutch / Start cable.
∙ Orange.
∙ Complete and ready for installation!
∙ Cable required to start your Puch Maxi.

Measurements:

∙ Length outer cable: 96cm.
∙ Length inner…

€ 6,95

Cable Clutch / Start Red Puch Maxi

Cable Clutch / Start Red Puch Maxi

∙ Clutch / Start cable.
∙ Red.
∙ Complete and ready for installation!
∙ Cable required to start your Puch Maxi.

Measurements:

∙ Length outer cable: 96cm.
∙ Length inner cable:…

€ 6,95

Cable Clutch / Start Chrome Puch Maxi

Cable Clutch / Start Chrome Puch Maxi

∙ Clutch / Start cable.
∙ Chrome.
∙ Complete and ready for installation!
∙ Cable required to start your Puch Maxi.

Measurements:

∙ Length outer cable: 96cm.
∙ Length inner…

€ 6,95

Cable Clutch / Start Pink Puch Maxi

Cable Clutch / Start Pink Puch Maxi

∙ Clutch / Start cable.
∙ Pink.
∙ Complete and ready for installation!
∙ Cable required to start your Puch Maxi.

Measurements:

∙ Length outer cable: 96cm.
∙ Length inner cable:…

€ 6,95

Cable Brake Rear side Yellow Puch Maxi

Cable Brake Rear side Yellow Puch Maxi

∙ Rear brake cable.
∙ Yellow.
∙ Complete and ready for installation!
∙ Cable mounted to brake lever and brake torque plate.

Measurements:

∙ Length outer cable: 165cm.
∙ Length…

€ 8,95

Cable Brake Rear side Neon Yellow Puch Maxi

Cable Brake Rear side Neon Yellow Puch Maxi

∙ Rear brake cable.
∙ Neon Yellow.
∙ Complete and ready for installation!
∙ Cable mounted to brake lever and brake torque plate.

Measurements:

∙ Length outer cable:…

€ 8,95

Cable Brake Rear side Neon Orange Puch Maxi

Cable Brake Rear side Neon Orange Puch Maxi

∙ Rear brake cable.
∙ Neon Orange.
∙ Complete and ready for installation!
∙ Cable mounted to brake lever and brake torque plate.

Measurements:

∙ Length outer cable:…

€ 8,95

Cable Brake Rear side Neon Green Puch Maxi

Cable Brake Rear side Neon Green Puch Maxi

∙ Rear brake cable.
∙ Neon Green.
∙ Complete and ready for installation!
∙ Cable mounted to brake lever and brake torque plate.

Measurements:

∙ Length outer cable: 165cm.
∙…

€ 8,95

Cable Brake Rear side White Puch Maxi

Cable Brake Rear side White Puch Maxi

∙ Rear brake cable.
∙ White.
∙ Complete and ready for installation!
∙ Cable mounted to brake lever and brake torque plate.

Measurements:

∙ Length outer cable: 165cm.
∙ Length…

€ 8,95

Cable Brake Rear side Brown Puch Maxi

Cable Brake Rear side Brown Puch Maxi

∙ Rear brake cable.
∙ Brown.
∙ Complete and ready for installation!
∙ Cable mounted to brake lever and brake torque plate.

Measurements:

∙ Length outer cable: 165cm.
∙ Length…

€ 8,95

Cable Brake Rear side Blue Puch Maxi

Cable Brake Rear side Blue Puch Maxi

∙ Rear brake cable.
∙ Blue.
∙ Complete and ready for installation!
∙ Cable mounted to brake lever and brake torque plate.

Measurements:

∙ Length outer cable: 165cm.
∙ Length…

€ 8,95

Cable Brake Rear side Orange Puch Maxi

Cable Brake Rear side Orange Puch Maxi

∙ Rear brake cable.
∙ Orange.
∙ Complete and ready for installation!
∙ Cable mounted to brake lever and brake torque plate.

Measurements:

∙ Length outer cable: 165cm.
∙ Length…

€ 8,95

Cable Brake Rear side Red Puch Maxi

Cable Brake Rear side Red Puch Maxi

∙ Rear brake cable.
∙ Red.
∙ Complete and ready for installation!
∙ Cable mounted to brake lever and brake torque plate.

Measurements:

∙ Length outer cable: 165cm.
∙ Length inner…

€ 8,95

Cable Brake Rear side Chrome Puch Maxi

Cable Brake Rear side Chrome Puch Maxi

∙ Rear brake cable.
∙ Chrome.
∙ Complete and ready for installation!
∙ Cable mounted to brake lever and brake torque plate.

Measurements:

∙ Length outer cable: 165cm.
∙ Length…

€ 8,95

Cable Brake Rear side Pink Puch Maxi

Cable Brake Rear side Pink Puch Maxi

∙ Rear brake cable.
∙ Pink.
∙ Complete and ready for installation!
∙ Cable mounted to brake lever and brake torque plate.

Measurements:

∙ Length outer cable: 165cm.
∙ Length…

€ 8,95

Cable Brake Front side Yellow Puch Maxi

Cable Brake Front side Yellow Puch Maxi

∙ Front brake cable.
∙ Yellow.
∙ Complete and ready for installation!
∙ Cable mounted to brake lever and brake torque plate.

Measurements:

∙ Length outer cable: 100cm.
∙…

€ 7,95

Cable Brake Front side Neon Yellow Puch Maxi

Cable Brake Front side Neon Yellow Puch Maxi

∙ Front brake cable.
∙ Neon Yellow.
∙ Complete and ready for installation!
∙ Cable mounted to brake lever and brake torque plate.

Measurements:

∙ Length outer cable:…

€ 7,95

Cable Brake Front side Neon Orange Puch Maxi

Cable Brake Front side Neon Orange Puch Maxi

∙ Front brake cable.
∙ Neon Orange.
∙ Complete and ready for installation!
∙ Cable mounted to brake lever and brake torque plate.

Measurements:

∙ Length outer cable:…

€ 7,95

Cable Brake Front side Neon Green Puch Maxi

Cable Brake Front side Neon Green Puch Maxi

∙ Front brake cable.
∙ Neon Green.
∙ Complete and ready for installation!
∙ Cable mounted to brake lever and brake torque plate.

Measurements:

∙ Length outer cable:…

€ 7,95

Cable Brake Front side White Puch Maxi

Cable Brake Front side White Puch Maxi

∙ Front brake cable.
∙ White.
∙ Complete and ready for installation!
∙ Cable mounted to brake lever and brake torque plate.

Measurements:

∙ Length outer cable: 100cm.
∙ Length…

€ 7,95

Cable Brake Front side Brown Puch Maxi

Cable Brake Front side Brown Puch Maxi

∙ Front brake cable.
∙ Blue.
∙ Complete and ready for installation!
∙ Cable mounted to brake lever and brake torque plate.

Measurements:

∙ Length outer cable: 100cm.
∙ Length…

€ 7,95

Cable Brake Front side Blue Puch Maxi

Cable Brake Front side Blue Puch Maxi

∙ Front brake cable.
∙ Blue.
∙ Complete and ready for installation!
∙ Cable mounted to brake lever and brake torque plate.

Measurements:

∙ Length outer cable: 100cm.
∙ Length…

€ 7,95

Cable Brake Front side Orange Puch Maxi

Cable Brake Front side Orange Puch Maxi

∙ Front brake cable.
∙ Orange.
∙ Complete and ready for installation!
∙ Cable mounted to brake lever and brake torque plate.

Measurements:

∙ Length outer cable: 100cm.
∙…

€ 7,95

Cable Brake Front side Red Puch Maxi

Cable Brake Front side Red Puch Maxi

∙ Front brake cable.
∙ Chrome.
∙ Complete and ready for installation!
∙ Cable mounted to brake lever and brake torque plate.

Measurements:

∙ Length outer cable: 100cm.
∙ Length…

€ 7,95

Cable Brake Front side Chrome Puch Maxi

Cable Brake Front side Chrome Puch Maxi

∙ Front brake cable.
∙ Chrome.
∙ Complete and ready for installation!
∙ Cable mounted to brake lever and brake torque plate.

Measurements:

∙ Length outer cable: 100cm.
∙…

€ 7,95

Cable Brake Front side Pink Puch Maxi

Cable Brake Front side Pink Puch Maxi

∙ Front brake cable.
∙ Pink.
∙ Complete and ready for installation!
∙ Cable mounted to brake lever and brake torque plate.

Measurements:

∙ Length outer cable: 100cm.
∙ Length…

€ 7,95

Cable Throttle Yellow Puch Maxi

Cable Throttle Yellow Puch Maxi

∙ Throttle cable.
∙ Yellow.
∙ Complete and ready for installation!
∙ Cable mounted to throttle lever and carburetor.

Measurements:

∙ Length Outer cable: 97cm.
∙ Length Inner cable:…

€ 8,95

Cable Throttle Neon Yellow Puch Maxi

Cable Throttle Neon Yellow Puch Maxi

∙ Throttle cable.
∙ Neon Yellow.
∙ Complete and ready for installation!
∙ Cable mounted to throttle lever and carburetor.

Measurements:

∙ Length Outer cable: 97cm.
∙ Length Inner…

€ 8,95

Cable Throttle Neon Orange Puch Maxi

Cable Throttle Neon Orange Puch Maxi

∙ Throttle cable.
∙ Neon Orange.
∙ Complete and ready for installation!
∙ Cable mounted to throttle lever and carburetor.

Measurements:

∙ Length Outer cable: 97cm.
∙ Length Inner…

€ 8,95

Cable Throttle Neon Green Puch Maxi

Cable Throttle Neon Green Puch Maxi

∙ Throttle cable.
∙ Neon Green.
∙ Complete and ready for installation!
∙ Cable mounted to throttle lever and carburetor.

Measurements:

∙ Length Outer cable: 97cm.
∙ Length Inner…

€ 8,95

Cable Throttle White Puch Maxi

Cable Throttle White Puch Maxi

∙ Throttle cable.
∙ White.
∙ Complete and ready for installation!
∙ Cable mounted to throttle lever and carburetor.

Measurements:

∙ Length Outer cable: 97cm.
∙ Length Inner cable:…

€ 8,95

Cable Throttle Brown Puch Maxi

Cable Throttle Brown Puch Maxi

∙ Throttle cable.
∙ Brown.
∙ Complete and ready for installation!
∙ Cable mounted to throttle lever and carburetor.

Measurements:

∙ Length Outer cable: 97cm.
∙ Length Inner cable:…

€ 8,95

Cable Throttle Blue Puch Maxi

Cable Throttle Blue Puch Maxi

∙ Throttle cable.
∙ Blue.
∙ Complete and ready for installation!
∙ Cable mounted to throttle lever and carburetor.

Measurements:

∙ Length Outer cable: 97cm.
∙ Length Inner cable:…

€ 8,95

Cable Throttle Orange Puch Maxi

Cable Throttle Orange Puch Maxi

∙ Throttle cable.
∙ Orange.
∙ Complete and ready for installation!
∙ Cable mounted to throttle lever and carburetor.

Measurements:

∙ Length Outer cable: 97cm.
∙ Length Inner cable:…

€ 8,95

Cable Throttle Red Puch Maxi

Cable Throttle Red Puch Maxi

∙ Throttle cable.
∙ Red.
∙ Complete and ready for installation!
∙ Cable mounted to throttle lever and carburetor.

Measurements:

∙ Length Outer cable: 97cm.
∙ Length Inner cable:…

€ 8,95

Cable Throttle Chrome Puch Maxi

Cable Throttle Chrome Puch Maxi

∙ Throttle cable.
∙ Chrome.
∙ Complete and ready for installation!
∙ Cable mounted to throttle lever and carburetor.

Measurements:

∙ Length Outer cable: 97cm.
∙ Length Inner cable:…

€ 8,95

Cable Throttle Pink Puch Maxi

Cable Throttle Pink Puch Maxi

∙ Throttle cable.
∙ Pink.
∙ Complete and ready for installation!
∙ Cable mounted to throttle lever and carburetor.

Measurements:

∙ Length Outer cable: 97cm.
∙ Length Inner cable:…

€ 8,95

OFFER!

Cable set Yellow complete 4-Pieces Puch Maxi

Cable set Yellow complete 4-Pieces Puch Maxi

∙ Cable set.
∙ Yellow.
∙ Complete cable set for your Puch Maxi!
∙ 4 Pieces.

Complete set with:

∙ Throttle cable.
∙ Clutch cable.
∙ Front brake cable.
∙ Rear brake…

€ 32,80 € 29,95

OFFER!

Cable set Neon Orange complete 4-Pieces Puch Maxi

Cable set Neon Orange complete 4-Pieces Puch Maxi

∙ Cable set.
∙ Neon Orange.
∙ Complete cable set for your Puch Maxi!
∙ 4 Pieces.

Complete set with:

∙ Throttle cable.
∙ Clutch cable.
∙ Front brake cable.
∙ Rear…

€ 32,80 € 29,95

OFFER!

Cable set Neon Yellow complete 4-Pieces Puch Maxi

Cable set Neon Yellow complete 4-Pieces Puch Maxi

∙ Cable set.
∙ Neon Yellow.
∙ Complete cable set for your Puch Maxi!
∙ 4 Pieces.

Complete set with:

∙ Throttle cable.
∙ Clutch cable.
∙ Front brake cable.
∙ Rear…

€ 32,80 € 29,95

OFFER!

Cable set Neon Green complete 4-Pieces Puch Maxi

Cable set Neon Green complete 4-Pieces Puch Maxi

∙ Cable set.
∙ Neon Green.
∙ Complete cable set for your Puch Maxi!
∙ 4 Pieces.

Complete set with:

∙ Throttle cable.
∙ Clutch cable.
∙ Front brake cable.
∙ Rear…

€ 32,80 € 29,95

OFFER!

Cable set Red complete 4-Pieces Puch Maxi

Cable set Red complete 4-Pieces Puch Maxi

∙ Cable set.
∙ Red.
∙ Complete cable set for your Puch Maxi!
∙ 4 Pieces.

Complete set with:

∙ Throttle cable.
∙ Clutch cable.
∙ Front brake cable.
∙ Rear brake…

€ 32,80 € 29,95

OFFER!

Cable set Orange complete 4-Pieces Puch Maxi

Cable set Orange complete 4-Pieces Puch Maxi

∙ Cable set.
∙ Orange.
∙ Complete cable set for your Puch Maxi!
∙ 4 Pieces.

Complete set with:

∙ Throttle cable.
∙ Clutch cable.
∙ Front brake cable.
∙ Rear brake…

€ 32,80 € 29,95

OFFER!

Cable set Chrome complete 4-Pieces Puch Maxi

Cable set Chrome complete 4-Pieces Puch Maxi

∙ Cable set.
∙ Chrome.
∙ Complete cable set for your Puch Maxi!
∙ 4 Pieces.

Complete set with:

∙ Throttle cable.
∙ Clutch cable.
∙ Front brake cable.
∙ Rear brake…

€ 32,80 € 29,95

OFFER!

Cable set Pink complete 4-Pieces Puch Maxi

Cable set Pink complete 4-Pieces Puch Maxi

∙ Cable set.
∙ Pink.
∙ Complete cable set for your Puch Maxi!
∙ 4 Pieces.

Complete set with:

∙ Throttle cable.
∙ Clutch cable.
∙ Front brake cable.
∙ Rear brake…

€ 32,80 € 29,95

Handlebar pad Orange / Black / White Voca universal

Handlebar pad Orange / Black / White Voca universal

∙ Handlebar pad / Chest protector.
∙ For a handlebar with a 28mm handlebar clamp.
∙ Sqaure model.
∙ Orange / Black / White.
∙ Velcro connection.
∙ Voca.

Suitable…

€ 24,95

Handlebar pad Yellow / Black / White Voca universal

Handlebar pad Yellow / Black / White Voca universal

∙ Handlebar pad / Chest protector.
∙ For a handlebar with a 28mm handlebar clamp.
∙ Sqaure model.
∙ Yellow / Black / White.
∙ Velcro connection.
∙ Voca.

Suitable…

€ 24,95

Handlebar pad Pink / Black / White Voca universal

Handlebar pad Pink / Black / White Voca universal

∙ Handlebar pad / Chest protector.
∙ For a handlebar with a 28mm handlebar clamp.
∙ Sqaure model.
∙ Pink / Black / White.
∙ Velcro connection.
∙ Voca.

Suitable…

€ 24,95

Handlebar pad Red / Black / White Voca universal

Handlebar pad Red / Black / White Voca universal

∙ Handlebar pad / Chest protector.
∙ For a handlebar with a 28mm handlebar clamp.
∙ Sqaure model.
∙ Red / Black / White.
∙ Velcro connection.
∙ Voca.

Suitable…

€ 24,95