Here you will find our special offers!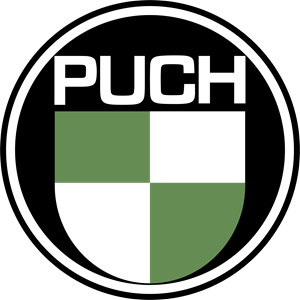 Here you will find our wide range of special offers, many discounts on various products and discounts on complete sets such as tire sets, sprocket / chain sets and much more!
Didn't find your part or do you have questions about a part? Contact us for a quick answer!
OFFER!

OFFER!

Main gear 106 Teeth complete! Puch e50

Main gear 106 Teeth complete! Puch e50

∙ Main gear.
∙ 106 Teeth.
∙ Complete with bearings, seal, snapring and circlips!
∙ This gear is placed in a Puch e50 engine.
∙ To use with a 21 Teeth clutch bell.
∙ Original…

€ 69,95 € 59,95

OFFER!

Main gear 96 Teeth complete! Puch e50

Main gear 96 Teeth complete! Puch e50

∙ Main gear.
∙ 96 Teeth.
∙ Complete with bearing, seal, snapring and circlips!
∙ This gear is placed in a Puch e50 engine.
∙ To use with a 19 Teeth clutch bell.
∙ Original…

€ 59,95 € 49,95

OFFER!

OFFER!

NEW!

OFFER!

VDMRacing Disc brake kit complete rearside Puch Maxi S

VDMRacing Disc brake kit complete rearside Puch Maxi S

This Disc brake kit is complete and fits Plug & Play on the Puch Maxi 5 Star wheel and in the Original Puch Maxi S swingarm.

∙ Disc brake set.
∙ Rearside.
∙ The wheel…

€ 319,00 € 299,00

OFFER!

OFFER!

OFFER!

EBR front fork long 70cm hydraulic (Black)

EBR front fork long 70cm hydraulic (Black)

∙ For Puch Maxi S/N.
∙ EBR front fork.
∙ Hydraulic.
∙ With brake disc mount.
∙ Long model.
∙ 28mm thick.
∙ Length:70cm.
∙ Color:Black (Small scratches are possible)

€ 259,95

OFFER!

EBR front fork short 61,5cm hydraulic (Black)

EBR front fork short 61,5cm hydraulic (Black)

∙ For Puch Maxi S/N.
∙ EBR front fork.
∙ Hydraulic.
∙ With brake disc mount.
∙ Short model.
∙ 28mm thick.
∙ Length:61,5cm.
∙ Color:Black (Small scratches are possible)

€ 299,00 € 289,00

OFFER!

OFFER!

OFFER!

Mounting plate swingarm Original / EBR / MLM Puch Maxi S

Mounting plate swingarm Original / EBR / MLM Puch Maxi S

∙ Swingarm mountingplate.
∙ For mounting the swingarm in a Puch Maxi S (Original, EBR, MLM swingarm)
∙ Coated steel.

Suitable for:

∙ Puch Maxi S Models (Model…

€ 15,90 € 13,90

OFFER!

OFFER!

Exhaust chrome 28mm (Homoet P6 Model)

Exhaust chrome 28mm (Homoet P6 Model)

∙ Exhaust.
∙ Model as Homoet P6.
∙ Chrome!

*Fits best on stock and tuned 70cc Cylinders and on a 72cc Airsal Cylinder!

Measurements:

∙ Length: 890mm.
∙ Outer diameter:28mm.
∙…

€ 310,00 € 275,00

OFFER!

OFFER!

Kokusan ignition electronic complete (12 Volt)

Kokusan ignition electronic complete (12 Volt)

∙ Kokusan ignition electronic.
∙ For right turning engines.
∙ 12 volt.

Complete set with:

∙ Kokusan flywheel (M26x1.5)
∙ Coil with groundplate.
∙ Wire.
∙ 12 Volt…

€ 194,90 € 183,95

OFFER!

Kokusan ignition electronic complete (6 Volt)

Kokusan ignition electronic complete (6 Volt)

∙ Kokusan ignition electronic.
∙ For right turning engines.
∙ 6 volt.

Complete set with:

∙ Kokusan flywheel (M26x1.5)
∙ Coil with groundplate.
∙ Wire.
∙ 6 Volt voltage…

€ 194,50 € 183,95

OFFER!

OFFER!

Segment set clutch 3 segments Puch e50

Segment set clutch 3 segments Puch e50

∙ Segment / shoe set.
∙ Model as original.
∙ 3 Segments.

Suitable for:

∙ Puch e50 Push-start / Pedal-start and kickstart engines.

€ 18,90

OFFER!

Brake pump set 22mm black adjustable! CNC

Brake pump set 22mm black adjustable! CNC

∙ Hydraulic brake pump set for brake disc system.
∙ Complete set for left and right side.
∙ Adjustable levers!
∙ Fits on 22mm handlebar.
∙ Color: Black.
∙ Total length:…

€ 69,95 € 59,95

OFFER!

Swiing disc brake kit complete (For EBR Harry front fork)

Swiing disc brake kit complete (For EBR Harry front fork)

∙ Fits in the EBR Harry front forks.
∙ Only fits with five start Puch wheels.
∙ For 12mm wheel axle.
∙ All screw connections must be secured with loctite.
∙…

€ 392,00 € 372,00

OFFER!

OFFER!

OFFER!

Simonini Kevlar Exhaust

Simonini Kevlar Exhaust

∙ For Puch maxi.
∙ For all 70cc en 72cc cylinders.
∙ Steel with clearcoat.
∙ Kevlar muffler.
∙ Simonini Racing.

€ 149,95 € 145,00

OFFER!

Simonini aluminium Exhaust

Simonini aluminium Exhaust

∙ For Puch maxi.
∙ For all 70cc en 72cc cylinders.
∙ Steel with clearcoat.
∙ Aluminium muffler.
∙ Simonini Racing.

€ 139,95 € 135,95

OFFER!

OFFER!

Mudguard Rear side Chrome Puch Maxi S

Mudguard Rear side Chrome Puch Maxi S

∙ Rear replacement mudguard / fender.
∙ Chrome model.
∙ This fender is mounted on the rear side of the frame.

Measurements:

∙ Total length: 430mm.
∙ Total Circumference:…

€ 34,00 € 29,95

OFFER!

Mudguard Rear side Steel Puch Maxi S

Mudguard Rear side Steel Puch Maxi S

∙ Rear replacement mudguard / fender.
∙ Steel model.
∙ This fender is mounted on the rear side of the frame.
∙ Olied, to prevent rusting.

Measurements:

∙ Total length: 430mm.
∙…

€ 31,90 € 27,95

OFFER!

OFFER!

Metrakit cylinder 65cc OM (43.5mm) Puch Maxi

Metrakit cylinder 65cc OM (43.5mm) Puch Maxi∙ Cylinder.
∙ Very strong cylinder with a lot of torque!
∙ A 20mm carburetor is possible due the large inlet port!

For the perfect timing use 2 feet gaskets!

Data:

∙ Cylinder…

€ 110,00 € 93,95

OFFER!

OFFER!

OFFER!

Speedometer VDO replica 80km/h 48mm

Speedometer VDO replica 80km/h 48mm

∙ Speedometer.
∙ VDO replica.
∙ Fits in all Puch Maxi headlights with a speedometer hole.
∙ VDO connection.
∙ 80km/h.
∙ Diameter: 48mm.
∙ Tayoma A-Qaulity!

€ 47,90 € 39,95

OFFER!

Bing replica carburetor slide-on (19mm)

Bing replica carburetor slide-on (19mm)

∙ Bing carburetor.
∙ Replica model (Very good replica)
∙ Slide-on version.
∙ Suitable jets:Bing hexagonal jets.
∙ Carburetors are delivered with a blanco jet.

Measurements:

∙…

€ 59,00 € 47,90

OFFER!

OFFER!

Kickstart gear

Kickstart gear

∙ For Kickstart engines and the Kickstart conversion kits.
∙ (Photo 2 is a example photo)

€ 29,50 € 23,95

OFFER!

Circlip plier

Circlip plier

∙ Variable of 10mm>50mm.
∙ For internal and external Circlips.

€ 6,95 € 6,50

OFFER!

Reinforcement plate 3 segments clutch Puch e50

Reinforcement plate 3 segments clutch Puch e50

∙ Reinforcement plate / ring clutch.
∙ Reinforcement plate to prevent bending or breaking of the clutch axles of a 3 segments Puch e50 clutch.
∙ 3 Mounting bolts…

€ 11,00 € 9,90

OFFER!

OFFER!

OFFER!

Chain tensioner set M6 CNC aluminium black

Chain tensioner set M6 CNC aluminium black

∙ Chain tensioner set.
∙ Anodised black.
∙ M6 thread (32mm length)
∙ M12 hole (12mm diameter)
∙ A set 2 pieces.

€ 8,95 € 7,95

OFFER!

Chain tensioner set M6 CNC aluminium red

Chain tensioner set M6 CNC aluminium red

∙ Chain tensioner set.
∙ Anodised red.
∙ M6 thread (32mm length)
∙ M12 hole (12mm diameter)
∙ A set 2 pieces.

€ 8,95 € 7,95

OFFER!

Chain tensioner set M6 CNC aluminium green

Chain tensioner set M6 CNC aluminium green

∙ Chain tensioner set.
∙ Anodised green.
∙ M6 thread (32mm length)
∙ M12 hole (12mm diameter)
∙ A set 2 pieces.

€ 8,95 € 7,95

OFFER!

Chain tensioner set M6 CNC aluminium blue

Chain tensioner set M6 CNC aluminium blue

∙ Chain tensioner set.
∙ Anodised blue.
∙ M6 thread (32mm length)
∙ M12 hole (12mm diameter)
∙ A set 2 pieces.

€ 8,95 € 7,95

OFFER!

Chain tensioner set M6 CNC aluminium gold

Chain tensioner set M6 CNC aluminium gold

∙ Chain tensioner set.
∙ Anodised gold.
∙ M6 thread (32mm length)
∙ M12 hole (12mm diameter)
∙ A set 2 pieces.

€ 8,95 € 7,95

OFFER!

OFFER!

OFFER!

OFFER!

OFFER!

OFFER!

OFFER!

OFFER!

OFFER!

OFFER!

OFFER!

OFFER!

OFFER!

OFFER!

EBR Front fork long 65cm (Black)

EBR Front fork long 65cm (Black)

∙ For Puch Maxi S/N.
∙ EBR Front fork.
∙ Long model.
∙ Length:65cm.
∙ Color:Black (Small scratches are possible)

€ 109,90 € 104,90

OFFER!

EBR Front fork short 56cm (Black)

EBR Front fork short 56cm (Black)

∙ For Puch Maxi S/N.
∙ EBR Front fork.
∙ Short model.
∙ Length:56cm.
∙ Color:Black (Small scratches are possible)

€ 119,50 € 109,00