Are you looking for Custom VDMRacing parts for your Puch?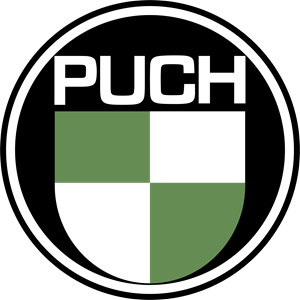 Here you will find our wide range of VDMRacing parts, we develop and produce VDMRacing parts ourselves. Custom Puch parts for all models of the beste Qaulity and for the best price! Here you will find all parts to increase the performace of your Puch!
Choice of Kickstart conversion set parts, Straight cut gear parts, Studs, Race Clutches, Disc brake sets, Pullstarters, cylinder spacers and a lot more! Suitable for your Street, Race and Cross Puch!
Didn't find your part or do you have questions about a part? Contact us for a quick answer!
VDMRacing Clutch Strengthened Race Kickstart Puch e50

VDMRacing Clutch Strengthened Race Kickstart Puch e50

∙ Clutch.
∙ Race / Sport model.
∙ 3 Segments.
∙ Reinforced with a reinforcement ring!
∙ Lightened segments!
∙ Original Qaulity!
∙ Plug & Play!
∙ With 3…

€ 99,95

OFFER!

VDM Kickstart conversion kit Chrome

VDMRacing Kickstart conversion kit chrome Top-Qaulity! Puch e50

∙ Kickstart conversion kit.
∙ With this set you can easily convert a Puch e50 push-start / pedal-start engine to a kickstart engine.
∙ Chrome conversion…

€ 86,90

VDMRacing Gear clutch bell 21 Teeth Puch e50

VDMRacing Gear clutch bell 21 Teeth Puch e50

∙ Gear clutch bell.
∙ Gear to press or weld in a clutch bell.
∙ Ideal as a replacement part or to use for a project!
∙ To be used with a 106 Teeth main gear ( Lookrelated…

€ 34,95

VDMRacing Gear clutch bell 19 Teeth Puch e50

VDMRacing Gear clutch bell 19 Teeth Puch e50

∙ Gear clutch bell.
∙ Gear to press or weld in a clutch bell.
∙ Ideal as a replacement part or to use for a project!
∙ To be used with a 96 Teeth main gear ( Lookrelated…

€ 34,95

VDMRacing Needlebearing clutch bell Puch e50

VDMRacing Needlebearing clutch bell Puch e50

∙ Needle bearing.
∙ Replacement part for the VDMRacing clutch bell and gears with needlebearing from our shop.
∙ Picture 2 is a example picture of the needlebearing in a…

€ 16,90

Top-Qaulity!

VDMRacing Bearing bush clutch bell Top-Qaulity! Puch e50

VDMRacing Bearing bush clutch bell Top-Qaulity! Puch e50

∙ Bearing bush.
∙ Replacement part for the clutch bells and gears with bearing bush from the shop.​
∙ Top-Qaulity!
∙ VDMRacing!

Suitable for:

∙ Puch Maxi e50…

€ 24,90

VDM KTM SX50 clutch Puch e50

VDM KTM SX50 clutch Puch e50

∙ VDM KTM SX50 clutch.
∙ Top-Qaulity!
∙ Plug&play with the sprocket and clutch bell from the webshop in Puch e50 kickstart engines.
∙ The clutch can be used in Puch e50 push-start engines but…

€ 298,00

VDM KTM SX50 clutch plate Puch e50

VDM KTM SX50 clutch plate Puch e50

∙ VDM KTM SX50 clutch plate.
∙ Top-Qaulitty!
∙ Fits with the original Puch e50 kickstart sprocket.
∙ The clutch can be used in Puch e50 push-start engines but needs to be started with a…

€ 99,00

VDMRacing Swingarm Blank Top-Qaulity! Puch Maxi S

VDMRacing Swingarm Blank Top-Qaulity! Puch Maxi S∙ Swingarm.
∙ Top-Qaulity!
∙ Suitable for Race and Cross use.
∙ Complete with wheel axle, selflocking nut, rings, chain tensiors, swingarm axle and bushes.
∙ To use with…

€ 229,00

VDM Racing footpeg plates adjustable black

VDM Racing footpeg plates adjustable black

∙ Footpeg plates.
∙ 3 Ways adjustable.
∙ For Race use.
∙ Aluminium.
∙ Black powdercoated.
∙ For example to mount on the race swingarm axle and on the frame.
∙ 2 Pieces.
∙ Universal.

€ 69,95

VDM Racing footpeg plates black

VDM Racing footpeg plates black

∙ Footpeg plates.
∙ For Race use.
∙ Aluminium.
∙ Black powdercoated.
∙ For example to mount on the race swingarm axle and on the frame.
∙ 2 Pieces.
∙ Universal.

€ 69,95

VDM Racing footpeg plates adjustable

VDM Racing footpeg plates adjustable

∙ Footpeg plates.
∙ 3 Ways adjustable.
∙ For Race use.
∙ Aluminium.
∙ For example to mount on the race swingarm axle and on the frame.
∙ 2 Pieces.
∙ Universal.

€ 49,95

VDM Racing footpeg plates

VDM Racing footpeg plates

∙ Footpeg plates.
∙ For Race use.
∙ Aluminium.
∙ For example to mount on the race swingarm axle and on the frame.
∙ 2 Pieces.
∙ Universal.

€ 49,95

OFFER!

VDMRacing Disc brake kit complete rearside Puch Maxi S

VDMRacing Disc brake kit complete rearside Puch Maxi S

This Disc brake kit is complete and fits Plug & Play on the Puch Maxi 5 Star wheel and in the Original Puch Maxi S swingarm.

∙ Disc brake set.
∙ Rearside.
∙ The wheel…

€ 319,00 € 299,00

VDM Disc brake kit Puch Maxi S (Rearside)

VDM Disc brake kit Puch Maxi S (Rearside)

This Disc brake kit fits Plug&Play on the Puch Maxi 5 Star wheel and in the Original Puch Maxi S swingarm.

∙ The wheel needs to get mounted in the swingarm with a Thru axle.

Complete…

€ 259,00

VDM brake disc (200mm)

VDM brake disc (200mm)

∙ VDM brake disc.
∙ Model:Wave.

Measurements:

∙ Diameter:200mm.
∙ Thickness:3mm.

Suitable for:

∙ For the VDM disc brake kit rearside from the webshop.

*Picture 2 and 3 are example pictures.

€ 45,00

VDM Brake disc adapter chrome (Rearside)

VDM Brake disc adapter chrome (Rearside)

∙ VDM Brake disc adapter.
∙ Fits on Puch Maxi 5 star wheels.
∙ Rearside.
∙ Chrome.
∙ To use with the VDM brake discs from the webshop.
∙ Complete with 5 mounting bolts.

€ 69,00

OFFER!

OFFER!

NEW!

NEW!

VDMRacing Disc brake kit EBR front fork hydraulic

VDMRacing Disc brake kit EBR front fork hydraulic

∙ VDMRacing Disc brake kit.
∙ Fits in the EBR front fork hydraulic from the webshop.
∙ Fits only on Puch 5 star wheels.
∙ Top-Qaulity!
∙ VDMRacing!

Complete set…

€ 185,00

NEW!

VDMRacing Brake disc Wave (225mm)

VDMRacing Brake disc Wave (225mm)

∙ VDMRacing Brake disc.
∙ Model: Wave.
∙ VDMRacing!

Measurements:

∙ Diameter: 225mm.
∙ Thickness: 3mm.

Suitable for:

∙ For the VDMRacing disc brake kit for EBR hydraulic front…

€ 45,00

NEW!

NEW!

NEW!

NEW!

VDM disc brake kit complete EBR front fork

VDM disc brake kit complete EBR front fork

∙ VDM Brake disc kit complete
∙ Fits in the EBR front fork (For Disc brake) from the webshop.
∙ Fits only on Puch 5 star wheels.
∙ Top-Qaulity!

Complete set with:

∙ 1x Brake…

€ 275,00

NEW!

VDM disc brake kit EBR front fork

VDM disc brake kit EBR front fork

∙ VDM disc brake kit.
∙ Fits in the EBR front fork (For Disc brakes) from the webshop.
∙ Fits only on Puch 5 star wheels.
∙ Top-Qaulity!

Complete set with:

∙ 1x VDM wheel hub.
∙ 5x…

€ 185,00

NEW!

VDM brake disc (210mm)

VDM brake disc (210mm)

∙ VDM brake disc.
∙ Model:Wave.

Measurements:

∙ Diameter:210mm.
∙ Thickness:3mm.

Suitable for:

∙ For the VDM disc brake kit for EBR front fork from the webshop.

*Picture 2 and 3 are example pictures.

€ 45,00

NEW!

NEW!

OFFER!

OFFER!

OFFER!

OFFER!

VDM Waterpump (Puch e50)

VDM Waterpump (Puch e50)

∙ Fits together with PVL ignition on a Puch e50 engine.
∙ With good qaulity aluminium sprocket.
∙ Plug&Play.

*This kit contains used and new parts!

€ 145,00